Rug Margoum Bledi 120x190 cm
Width

120 cm

Length

190 cm

Color

Blue Grey White

Compositions

Wool

Type

Margoum

Origin

Tunisia

Use

Medium rug Bedroom/Living room
Tunisian Margoum carpet from the city of Kairouan. Unique piece handmade by a skilled craftswoman.




Secure payment

Free shipping

15 day money back guarantee
Rug - Margoum / Mergoum - Certified "First choice" by the National Handicrafts Office of Tunisia.
This is a unique piece that will bring a tasteful decoration.
Did you know? The Margoum is a type of rug that is only made in Tunisia. It is a city rug handmade by the craftswomen from the cities of Kairouan, El Jem and Oudhref.
The margoum is a rug both woven and embroidered which gives it a smooth appearance decorated with reliefs. The mixture of its wool weft and cotton warp makes it a rigid and solid rug.
The margoums are always decorated with diamond-shaped motifs which symbolize fertility. However, there are no two identical margoums.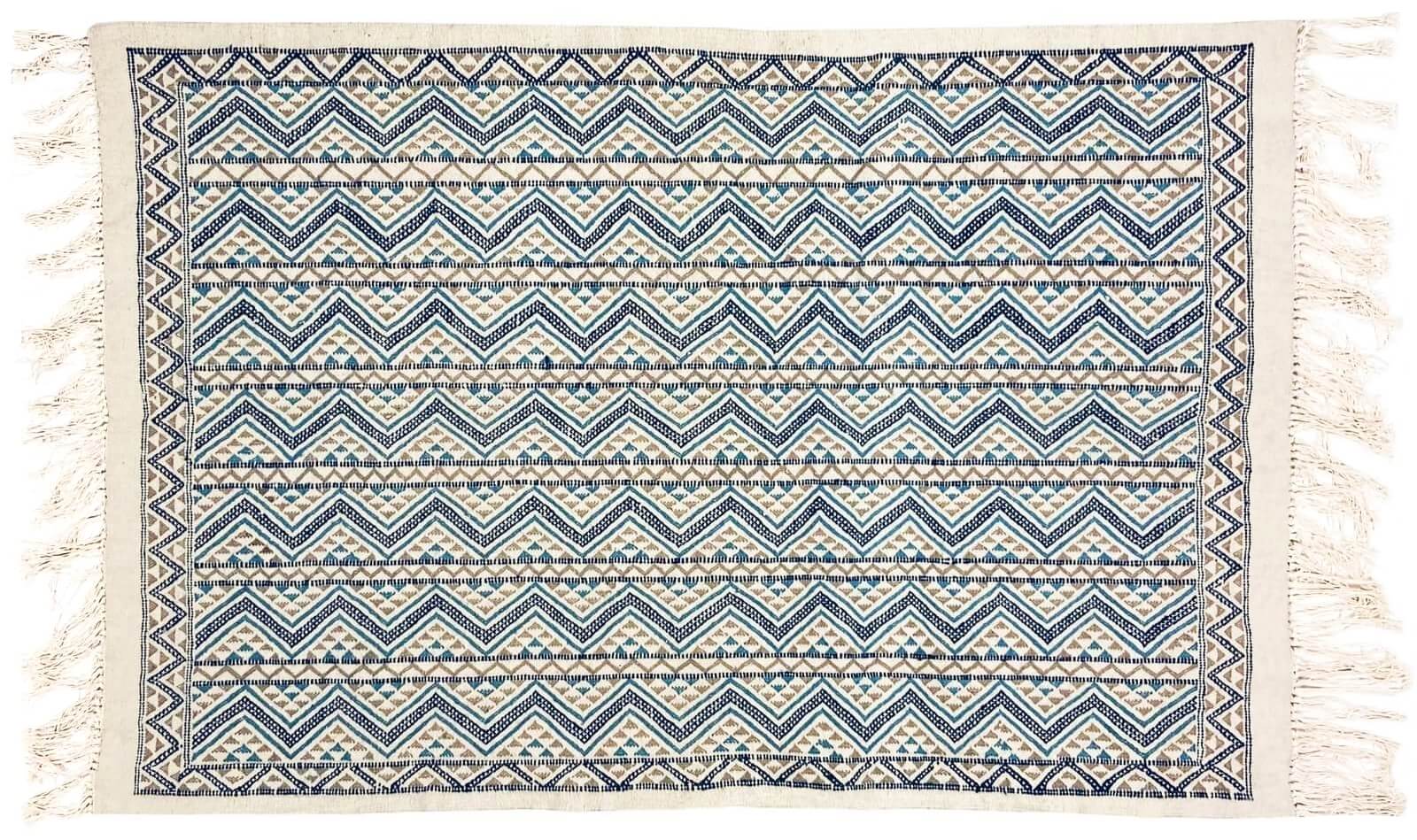 Here is the meaning of the main symbols of the Rug Margoum Bledi 120x190 cm :

Note: Originally, the symbolism of Berber signs refers mainly to life, the fertility of the couple and the fertility of the land. Over the centuries, the meanings have often evolved or overlapped.



The zigzag
The zigzag is one of the most present Berber signs on Tunisian and Moroccan carpets.
Meaning 1: Male symbol of fertility and fecundity.
Meaning 2: Image of water, symbol of life and matrix of existence. Image of the waves of the generating sea or of the lightning bringing rain.
Meaning 3: Image of the serpent that represents the lunar seasons and represents by its moult the renewal of life and the resurrection of nature, the cycle of seasons full of promise. The snake also represents the union of the opposites male and female, sky and earth, night and day...
Data sheet
Width

120 cm

Length

190 cm

Color

Blue Grey White

Compositions

Wool

Type

Margoum

Origin

Tunisia

Use

Medium rug Bedroom/Living room